Following up on leads using analysis to figure out whether they are worth pursuing or not. In this case, they felt the lead was believable and viable.
http://www.huffingtonpost.com/2012/06/26/english-treasure-hunters-celtic-coins_n_1629128.html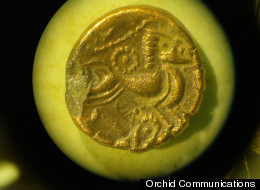 "Reg Mead and Richard Miles, two English metal detector enthusiasts, have discovered a trove of approximately 50,000 coins dating back to the Iron Age (2,000 years ago). The discovery comes after 30 years of looking for the stash, a hunt that began after a woman told the duo her father came across coins in the field many years earlier, reports The Sun.
Officials estimate that the coins, which weigh three quarters of a ton, are worth around 10 million British Pounds, or $15.6 million. Mead told the BBC that "the old French law is finders keepers," indicating that the pair hope to split the bounty with the farmer who owns the land…"